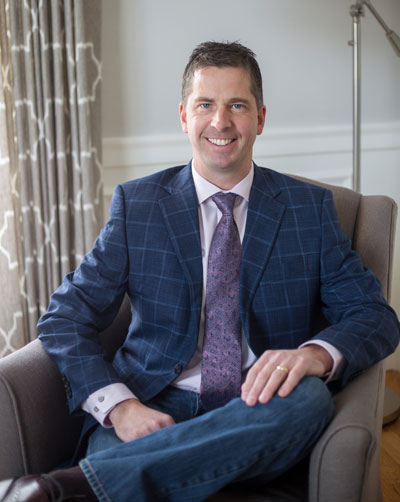 Dr. Brian Boynton
Dr. Brian Boynton, a graduate of Tufts University School of Dental Medicine, has been practicing dentistry for 24 years right here in the great State of Maine. Following in his father's footsteps and after a short stint working in the family dental practice, Dr. Boynton and his family moved to the Portland area where he settled and opened his first dental practice in Yarmouth with his second practice, Patriot Dental, to follow in 2015. While raising his family he has worked diligently at keeping up with his dental education by traveling all over the country to study with the best known educators from the Pankey Institute to the Spear Group and everything in between.

Dr. Boynton provides a wide range of services for his patients including cleanings and exams, Cerec crowns, veneers, implants, Invisalign, whitening and more! He takes great pride in his work by offering the best dental care possible while using the latest in dental technology to provide more comfort and care than ever.

If Dr. Boynton isn't in the office he can be found sneaking his evening bowl of ice cream, sharing his love of photography with his girls, hiking, playing with his two goldendoodles, Baxter and Ollie, or taking care of his household chores - the "honey do" list never ends, he says with a smile!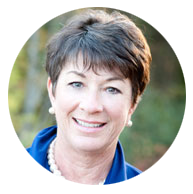 Debbie, Manager
Debbie is the Practice Manager for Dr. Boynton at both Yarmouth Dental and Patriot Dental. She has been with both practices collectively for approximately 13 years and prior to Dr. Boynton's offices, assisted and became the manager of an orthodontic practice for 17 years.

Debbie is an advocate for our patients with their insurance companies, helps the patients feel at home, and is the go to person if the patients have questions. She and the team love interacting with their patients and getting to know their families and their interests!

Debbie lives in Gorham with her husband, Rick, and their goldendoodle Stewart. She spends her weekends performing as lead vocalist for the general business band Two Bass Jon, and is the administrator for VIP Dental Assistant Training of Maine. She has two grown children, Kelly and Kyle, and four granddaughters.

Jill, Dental Assistant
Jill is a 2015 graduate of Southern Maine Community College with an associates degree in nutrition and a 2017 graduate of VIP Dental Assistant Training of Maine. Jill loves all aspects of dentistry and enjoys learning in a hands-on environment. She is also a licensed dental radiologist. Her favorite part of dental assisting is building relationships with our patients. Jill lives in Portland with her boyfriend John and enjoys spending her time outdoors with family and friends.

Lauren, Dental Assistant
Lauren is a 2015 graduate of Lewiston High School and a 2015 graduate of VIP Dental Assistant Training of Maine. She loves all aspects of dentistry, is a licensed dental radiologist, a helping hand at the front desk and enjoys interacting with our patients. Lauren lives in Gray with her boyfriend Thomas and dog Gunner. She enjoys kayaking, hiking, camping and spending time with her family and friends.